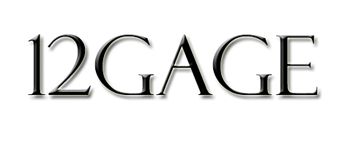 Born 7/11/1990 in Riverside California. While still an infant my mother moved to Los Angeles where with guidance also from my grandmother I fell into an eternal love with Music. Raised wearing headphones,12GageThePoet grew up epitomizing old school. Learning the sounds of Marvin Gaye, The Spinners, Deniece Williams, The Temptations, Kool And The Gang, John Hall and Daryl Oates, B.B. King, Luther Vandross, Otis Redding, Sam Cooke, and many others. 12GageThePoet has known Hip-Hop since the age of five and began writing poetry when he was six.

His big brother (Hasan Shabazz) was an emcee, and through him gained influence from Hip-Hop artists of the time including; the Fugees, Ice Cube, DE LA SOUL, Rakim, The Pharcyde, Crooked I, Eminem, Luniz, NWA, Snoop Dogg and Tha Dogg Pound, DOC, DMX, Big Pun, Biggie Smalls, Ahmad, KRS One, Arrested Development, Tupac and a host of others. So his mother raised him and 4 other children. He said "his mother was a strong independent woman that raised us the best way she could as a mother, even when she was on drugs and when we was homeless. My mother made sure we made it in life. He also said; "My mother was a soldier because she made it through the abuse, the drugs, basically anything the devil could throw at her. 12GageThePoet life wasn't that easy at all.

Later on in life when he was sixteen he moved with his dad (Levandis Carter Sr.) and experience a different kind of life, but still the issue of money problems. So 12GageThePoet started to hustle, hanging around homies who wasn't even real homies and who wasn't real at the tyme with self. So when he hit 18teen his life would change forever. He committed a crime that some say would ruin your life, but changed his life for the better. He said " that God saved him by going through this situation, cause if it wasn't for this I would be dead. So the blessings would defiantly show when he moved back to his mothers house.

12GageThePoet thought his whole life was ruined with no job, no money, and no more being independent. He was going through a nervous break down, until he started going to the library and reading mad poetry books. His favorite authors are Maya Angelou, June Jordan. Malcolm X, Fredrick Douglas, Tupac, plus many more.
His passion grew more for music and poetry when he started writing. Now his skill came to life when he met his homie (Rico Villanueva). The one who taught him about underground legends like Freestyle Fellowship, Pigeon John, People Under The Stairs, Abstract Rude, Ellay Khule The Rifle Man, Medusa, CVE, The Hip Hop Clan, basically every one from the Good Life and Project Blowed.

12GageThePoet said "he felt mad when he found out these artist was from Los Angeles, that's when I made it my mission to learn about every legendary underground artist from my city (Los Angeles) and out of my city, even new artist". Now his name 12GageThePoet comes from living in Hell and Heaven at the same time, basically having spit personality's of good and evil. 12GageThePoet style comes from the poetry books and the smooth jazz music he use to spit on. 12Gage is now a master at his craft. He make sure he spits 1hr every day, always keeps his poetry/rhyme books on him, that's his life line, reads the dictionary and books as much as he cans.

So you can expect knowledge, pain, sadness, and happiness from 12GageThePoet music. 12GageThePoet does music for his real brothers lock up and on the block, all the single strong mothers, the Homeless, the little boys and girls trap in the ghetto, people over seas in other countries, and everyone in the world and beyond. 12GageThePoet states that "his life is truly a blessing because he has a relationship with both of his fathers (Levandis Carter Sr.) and (Lavon Howard) that his mother is happily married too. He met two good brothers along the way (Under-bite,) and (Fareed Alhaadee), All of his sisters from his mother's and father's side of the family, that are his treasures and inspiration, his three brothers Lovaughn Howard, Umar Shabazz, and Hasan Shabazz, that he loves to death. All of his family his loves to death period.

12GageThePoet "states that he would also like to thank Soul Mystic for excepting him to the label 3rd Eye Vision Entertainment from the bottom of his heart, Thank you for believing in my talent Soul Mystic much love and respect to you my brother".

It can finally be stated that 12GageThePoet is truly living the artist life.