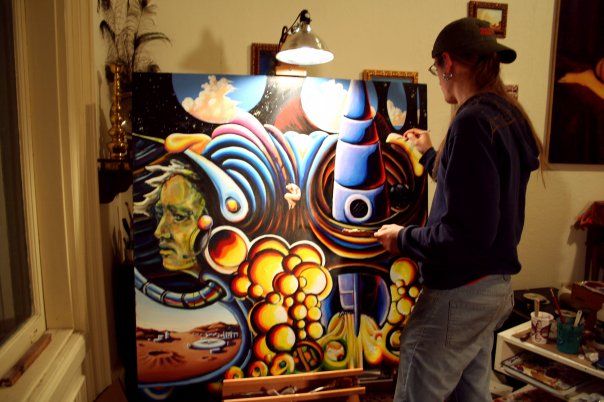 I create imaginative reality of viscous scenes that portray the duality of decision-making in our civilization.
A pro-environmental theme ties into most of my work since as an artist, I feel responsible for influencing mankind to lead a sustainable future.
Painting has been my outlet for sharing aesthetics, social commentary, expressionism and all around my preferred form of mediation for about eight years.