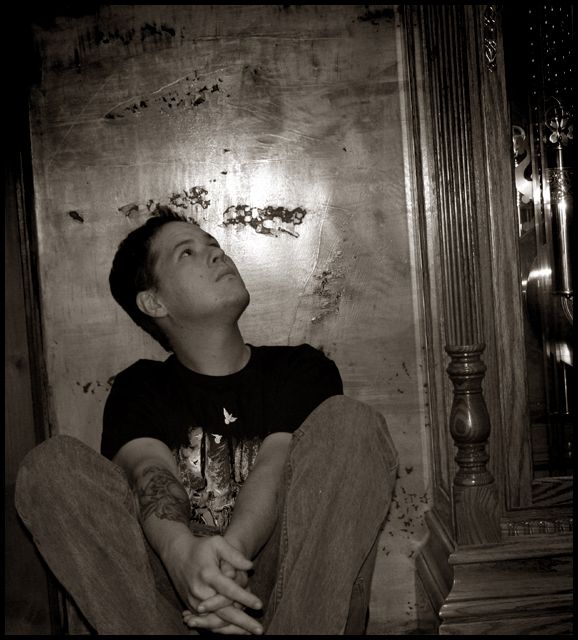 My art was born out of a love for gritty black and white comics, Expressionism, Art Nouveau and foreign films. It was forged by years of brush inking, painting and drawing. Learning to play with shadow, story and structure begot an ability to manipulate a frantic dance of illustrative techniques and passionate painterly expressionism. Uncertain symphonies of shadow.
In the end each piece is an extension of myself, a meditation of love, fear and imagination, leaving a puzzle for the viewer to fill in the missing pieces. It's the questions we all share, not the answers.
Art at its best is a personal and sacred creation. Egon Schiele said "Art can not be modern. Art is primordially eternal. I follow what this is and hold it dear, throwing to make art that is a visual exercise of interpreting our human experience.



Craig Hewitt, a San Diego-based artist has been drawing since he could hold a crayon. After several years as a student and full-time graphic designer, he began exhibiting as a member of the Accident Gallery of Eureka, CA. He has shown work at the Modern galleries in Vegas and Palm Springs along with many other galleries throughout CA as well as being the co-founder of Aesthetigeist. Besids art he enjoys sketch comedy, fine-brewed crafts and walks in the park.